FLEXIBLE REAL ESTATE DESIGNS
From the kitchen to the drive-thru, Smashburger has been built for today's modern guest and digital landscape. The traditional fast casual dining experience isn't going anywhere, but we've elevated it and added more options beyond ordering at the counter. From a full-service bar to app-to-table ordering with QR codes and our virtual drive-thru, Smashburger's new prototypes create more opportunities in more venues for our guests and our franchisees.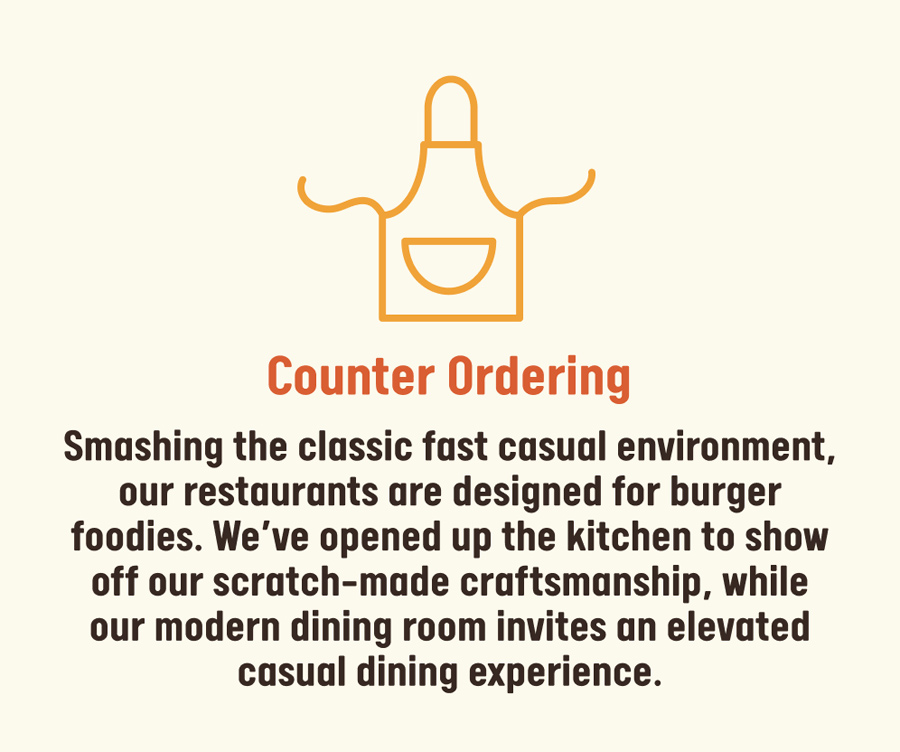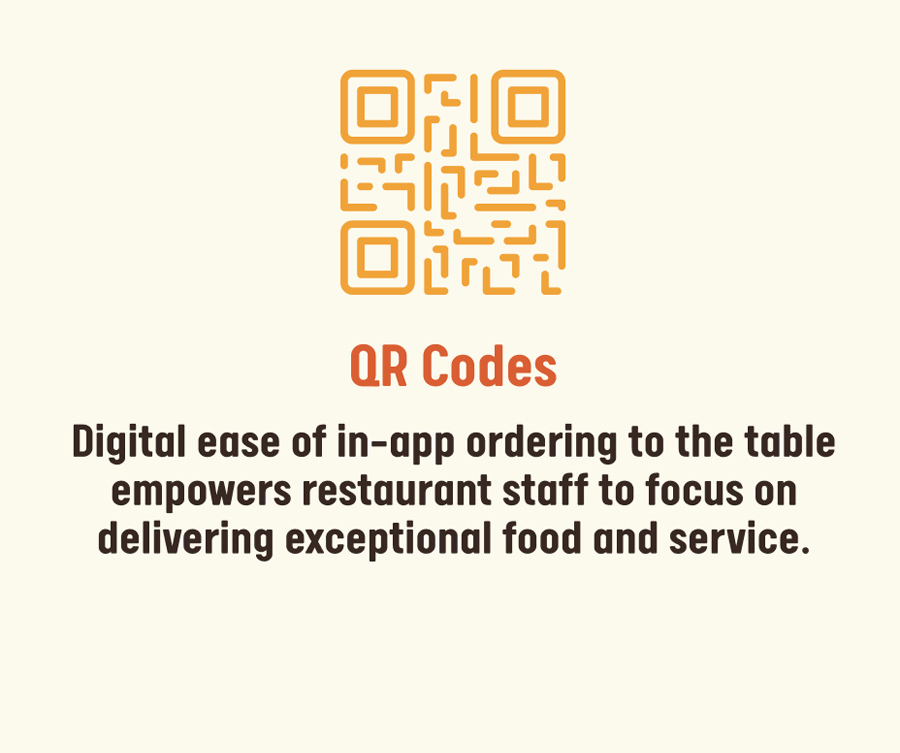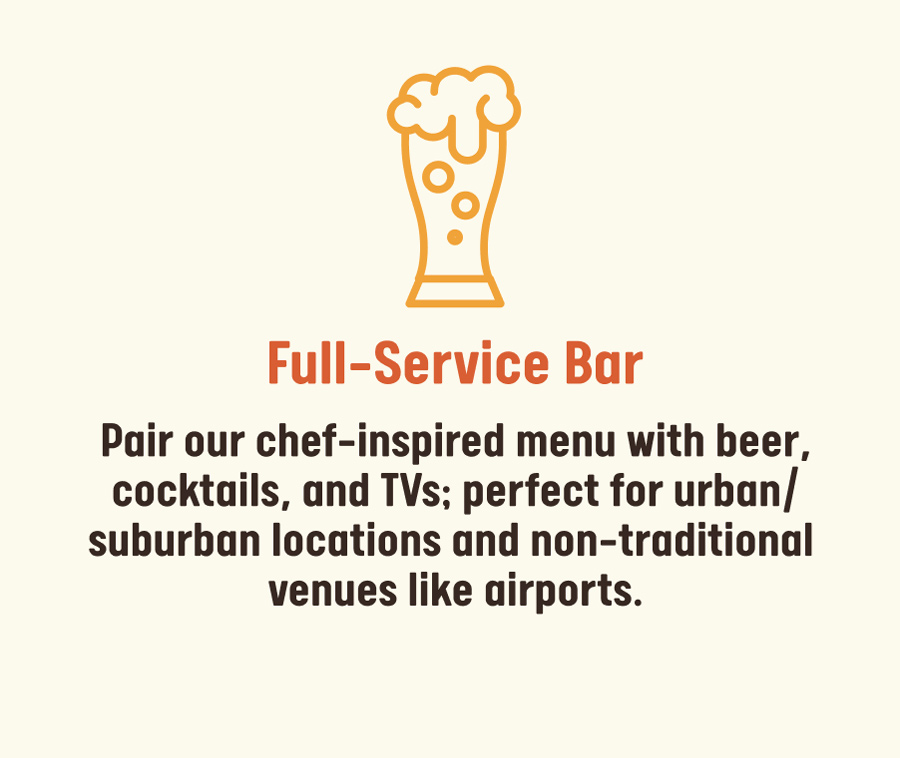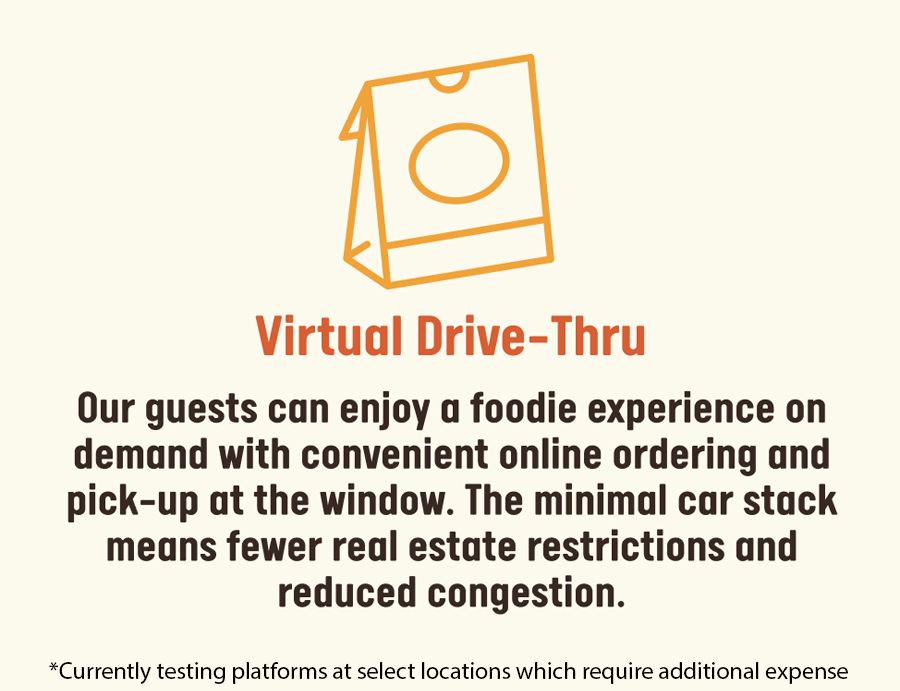 Site Requirements
At Smashburger, we've taken a regionalized hub-and-spoke approach to our site selection to maximize our operations, marketing efficiency and supply chain. Our experienced real estate team will provide insight and support during the site selection process. We use consumer profiling to identify key demographics, site accessibility, visibility, competition and more when reviewing sites.

Traditional criteria include:
Building Size: Optimal Range of 2100 to 2600 sq feet plus patio seating. Our non-traditional locations can be as small as 500 sq ft, depending on shared services.

Population: 50,000 within 2 miles;
 daytime population of 30,000+

Household Income: $70,000

Traffic Counts: 30,000 minimum
with direct view to location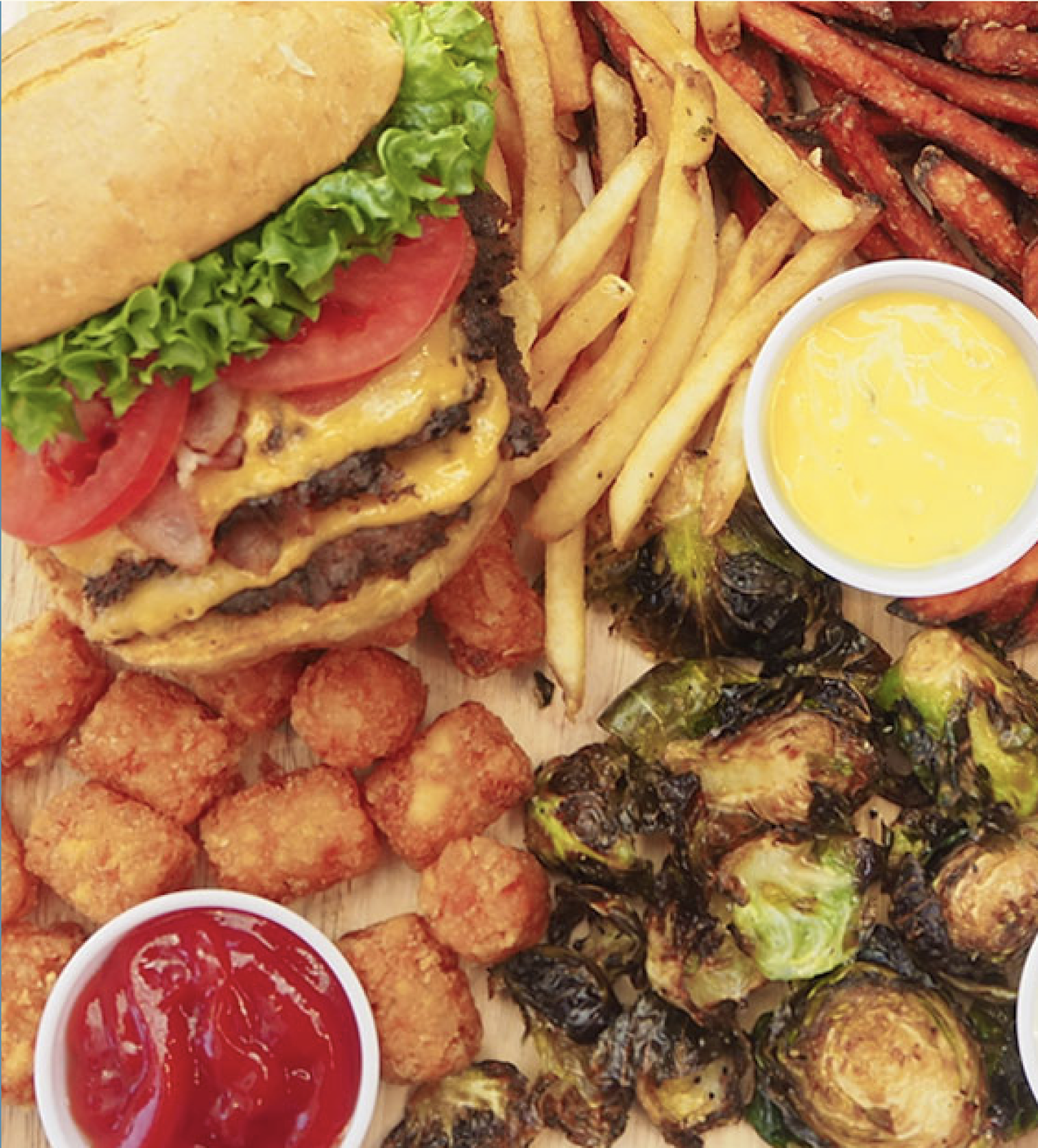 NON-TRADITIONAL AND INTERNATIONAL OPPORTUNITIES
Our continued focus on building the Smashburger of tomorrow means flexible restaurant designs for non-traditional real estate such as airports, stadiums, college campuses, casinos and more. Our current non-traditional locations are managed by everting from large, national operating partners to self-operating campuses to everything in between. We not only serve a "better burger" in the U.S.; Smashburger can be found all over the world in seven countries with a focus on expanding internationally to other markets.
Non-Traditional
• Airports
• College Campus & Universities
• Casino's
• Military Installations
International
We currently have locations in 7 different countries. We are searching for Master Franchisors and or Franchisees in the following countries


• Middle East
• Europe
• Southeast
• Asia
• Central America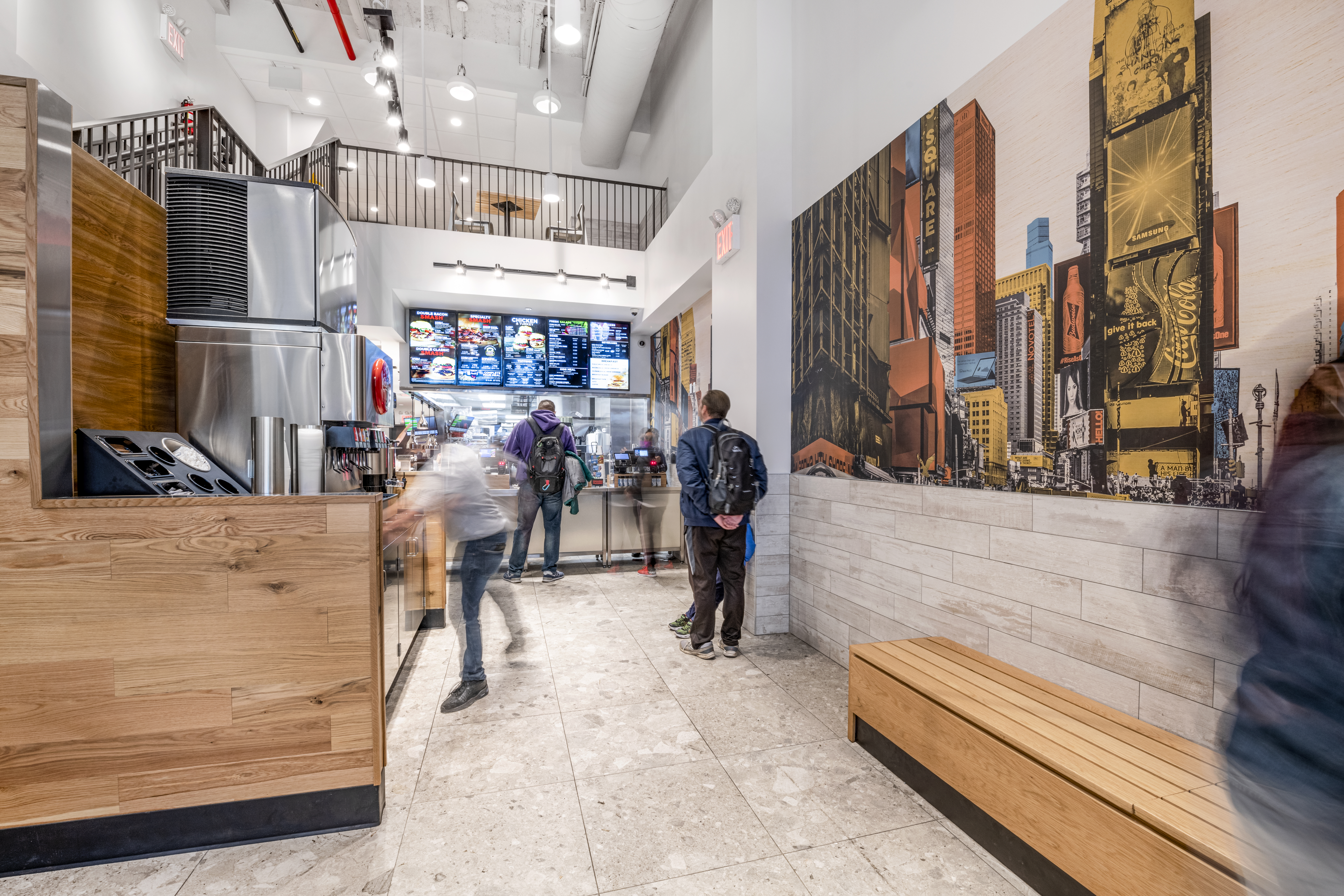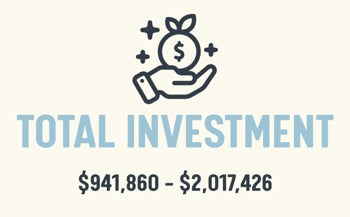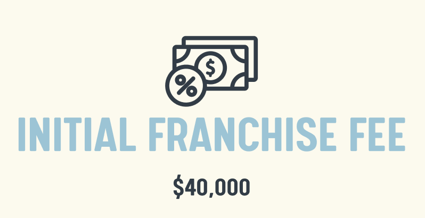 When it comes to cost and fees for a traditional restaurant, a complete list can be found in Item 7 with in the current Franchise Disclosure Document (FDD). If you are interested in finding out more such as initial investment, please complete the inquiry form to get the process started..

Total Investment: $941,860 - $2,017,426
Initial Franchise Fee: $40,000
Development Fee: When entering a multi-unit development agreement,
Smashburger will collect $20,000 per store as part of the agreement. This fee will apply 
to the franchise fee at the time of signing the franchise agreement for each site
Royalty Fee: 5.5% gross weekly sales
Marketing Fee: 2.5% gross weekly sales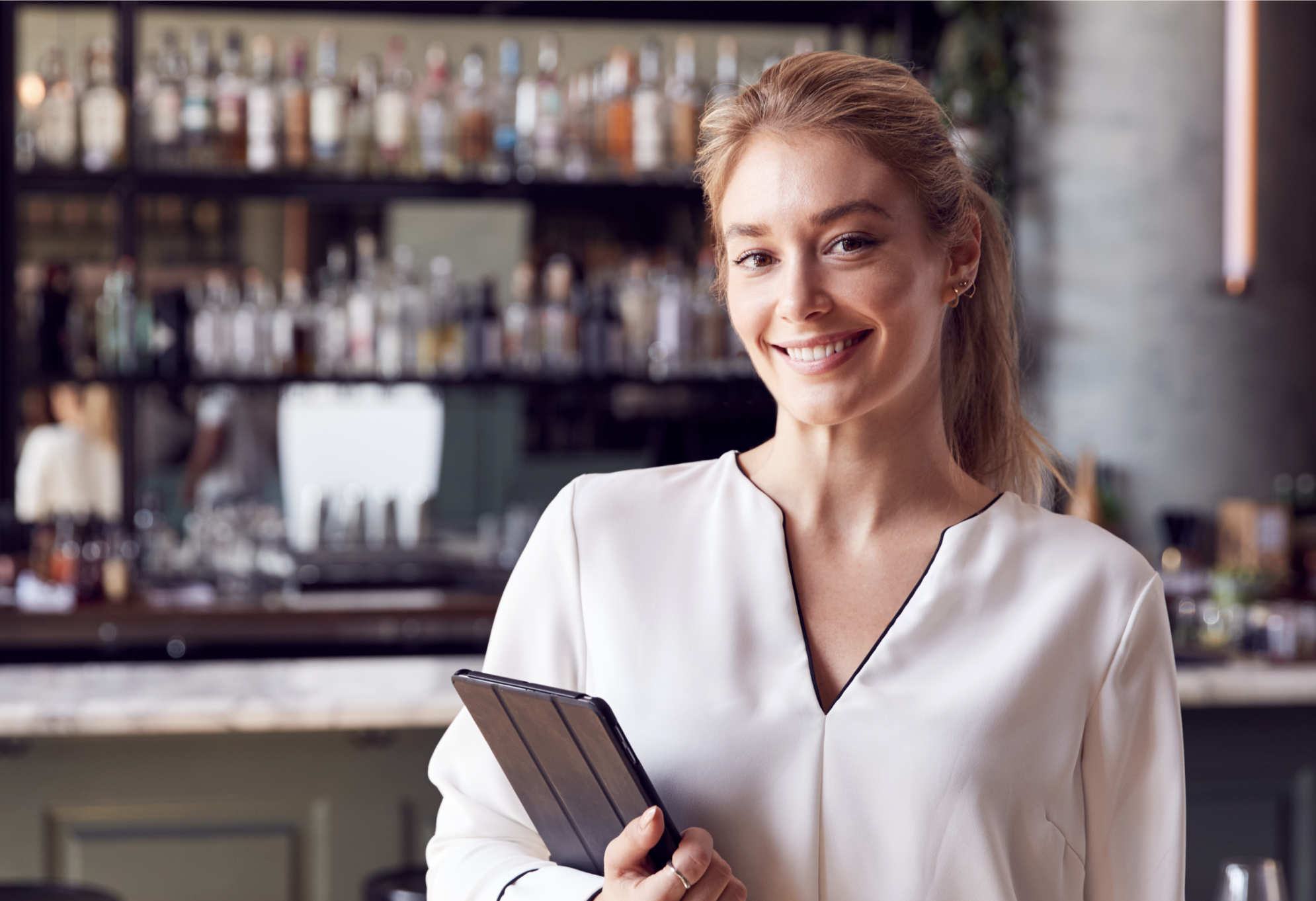 Candidate
Criteria
We are on a mission to bring the joy of eating Smashburger to fans across the globe and are looking for engaged, hands-on partners who can help us excite and delight every guest. If you have a proven track record in the restaurant industry with access to $250,000 liquid assets and a net worth of $1.5 million, we want to hear from you.
Financial
PerformanCe
The headline and subheader tells us what you're offering, and the form header closes the deal. Over here you can explain why your offer is so great it's worth filling out a form for.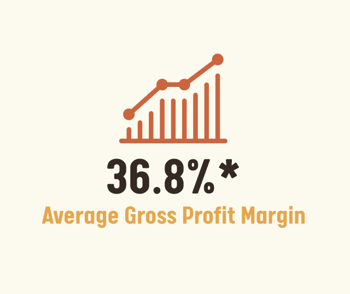 FRQUENTLY ASKED QUESTIONS
The estimated initial investment range to open a Smashburger restaurant is $941,860 - $2,017,426, including one-time payment of the $40,000 franchise fee. When you enter into a multi-unit development agreement with Smashburger, we collect the franchise fee of $40,000 for store one, then $20,000 for each additional location. The fee will be applied to the $40,000 franchise fee collected at the time the franchise agreement is signed for the remaining stores. The range of costs vary depending on many factors. Refer to the Investment and Fees section or Item 7 in our Franchise Disclosure Document for additional details.
Franchise candidates must have a proven track record in the restaurant industry with access to $250,000 liquid assets and a net worth of $1.5 million.
Stacy confirming with Legal what language and details they want included; the copy below is an example from other sites
Item 19 of our Franchise Disclosure Document (FDD) will give you more information about restaurant sales, costs, profits or losses, but actual results for individual franchises are affected by many factors beyond the company's control. We encourage you to speak with current and former Smashburger franchisees (listed in Item 20 of the FDD) to hear about their experiences, as well as reviewing the FDD for additional insight.
Smashburger does not currently offer direct or indirect financing.
Smashburger franchisees pay a royalty fee of 5.5% of gross weekly sales. Details about this fee are included in our Franchise Disclosure Document.
Our franchisees currently pay 2.5% of their gross weekly sales to the Smashburger Marketing Fund. We may also require franchisees to spend up to an additional 3% of their gross sales each calendar quarter on local store marketing. Details about these fees are included in our Franchise Disclosure Document.
Our preferred locations have a strong balance of residential, office and retail activity and are usually located in dominant retail, mixed-use, entertainment/lifestyle and daily needs centers within the trade area. 2,100-2,400 square feet is the optimal size range for a Smashburger restaurant, with a population of 50,000 within two miles. The ideal area typically has strong daytime employment and retail activity with a population of 30,000 within two miles. Unrestricted visibility and easy access with a signalized intersection are preferred.
Our talented team of franchise experts will provide insight into the site selection process, including factors related to business and traffic counts, accessibility, visibility, competition and more.
Our non-traditional partners range from multinational contract foodservice companies to self-operating campuses. If you are interested in having Smashburger in your airport, college, university or casino to name a few, fill out our inquiry form now.
Smashburger currently operates in seven countries, and we have aggressive expansion plans to bring the joy of eating to more Smashburger fans worldwide.
Our team will work with you at your preferred pace, but the process typically takes 6-8 weeks from initial application to opening.
Smashburger provides support and shares best practices through every step of the process. Our experienced team will guide you through site selection criteria, design and décor, all the way up to sending a team to help train and open your first two units. Once open, you will receive regular visits and feedback from your Franchise Business Consultant on ways to increase sales, improve operations, and monitor guest feedback.
Complete this form and a member of our franchise development team will contact you to start the discussion.
Contact Us Today